Mitch Blank's North-German Genealogy Site
---
Navigation
Copyright ©1998-2017
by
Mitch Blank
This page created October 6th, 2009, updated March 5th, 2013

Caroline Wilhelmina Maria "Marie" TEWS, 1839-
Edward Benz's first cousin twice removed
---

Father Martin TEWS, 1805-1878


Mother Maria SCHEDDIN Tews, ca 1807-


Brother Johann Ferdinand "Ferdinand" TEWS, 1832-1878


Brother Johann Wilhelm "William" TEWS, 1835-1915

Caroline Wilhelmina Maria "Marie" TEWS, 1839-

---
Time Line
16 December 1839 - Born at Lewetzow, Kreis Greifenberg, Pommern at 11:00 PM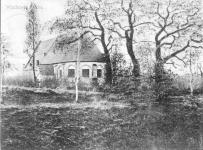 19 December 1839 - Baptized at Wischower Kirche, Treptow, Kreis Greifenberg, Pommern. Godparents were Martin PAGENKOPF from Gützlaffshagen (the father's nephew), Maria Tews, maid from Gummin and Caroline Büge, maid from Lewetzow
July 1846, age 6 - Emigrated at Stettin, Pommern. Martin Tews, his wife, and three children sailed on the ship Vinzenz Priesnitz.
19 August 1846, age 6 - Immigrated at New York, New York County, New York
12 October 1846, age 6 - Resided at Mequon, Ozaukee County, Wisconsin. The family first settled on the 40 acres of the NE quarter of the SE quarter of section 30, on the west side of today's Granville Road between Donges Bay and Mequon Roads. In 1855 they moved to the SE quarter of the SW quarter of section 20, on the northeast corner of today's Mequon Road and Farmdale Road.
29 November 1851, age 11 - Grandmother Maria TIETZ Tews, age 76, died at Lewetzow of Altersschwäche (debility of old age)
4 October 1855, age 15 - Brother Johann Ferdinand "Ferdinand" TEWS, age 22, married Bertha Helena WENDT, age 21, at Freistadt, Ozaukee County, Wisconsin
Died in U.S.A.