Mitch Blank's North-German Genealogy Site
---
Navigation
Copyright ©1998-2017
by
Mitch Blank
This page created April 16th, 2007, updated April 24th, 2011
Joachim Hans Christian "Joe" WILK, 1859-1931
Farmer
Friederike's first cousin once removed's husband
---

Wife Emma STECKER Wilk, 1866-1956

---
Time Line
2 September 1859 - Born at Raduhn, Kreis Parchim, Mecklenburg-Schwerin. He was the son of Johann Joachim Friedrich Wilk, an Einlieger in Raduhn, and Maria Sophie Dorothea Pingel.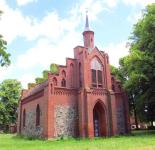 4 September 1859 - Baptized there. Godparents were Joachim Harbrecht, Hauswirth from Raduhn, Hans Wilk, Knecht from Raduhn, Elise Borchert (Mrs Harbrecht), Hauswirth's wife from Raduhn and Sophia Pagel, girl from Raduhn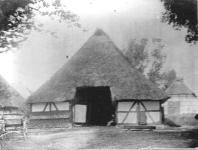 As of sometime before December 1867 - Resided at Hof #14 there. He, with his parents, siblings, and grandmother were living in space in the Augustin family's farmhouse that was granted to the grandmother as her retirement home.
3 December 1867, age 8 - Recorded in the Mecklenburg-Schwerin census there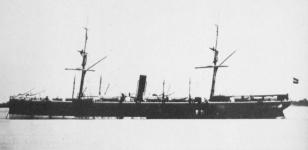 29 April 1883, age 23 - Emigrated at Hamburg, Germany. He traveled on the S. S. Silesia with fellow Raduhn resident Johann Augustin and Hans Heydemann from nearby Rusch.
14 May 1883, age 23 - Immigrated at New York, New York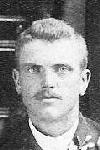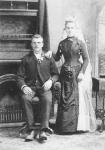 23 June 1889, age 29 - Married Emma STECKER, age 22, at Sheboygan County, Wisconsin
28 February 1895, age 35 - Father-in-law Johann Friedrich Heinrich Carl "Carl" STECKER, age 72, died there
5 June 1900, age 40 - Recorded in the Federal census at Sheboygan Twp, Sheboygan County, Wisconsin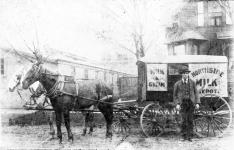 As of sometime before June 1906 - Resided at Farmville, Prince Edward County, Virginia. As of 1910 the family lived on Prospect Road there.
4 May 1910, age 50 - Recorded in the United States Census there
16 April 1917, age 57 - Mother-in-law Maria Sophia Dorothea "Sophia" AUGUSTIN Stecker, age 81, died at Randolph, Cumberland County, Virginia of pneumonia and advanced age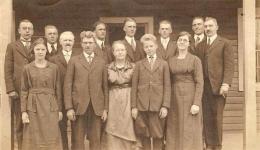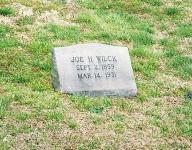 14 March 1931, age 71 - Died at Farmville
Buried at Westview Cemetery there