Mitch Blank's North-German Genealogy Site
---
Navigation
Copyright ©1998-2017
by
Mitch Blank
This page created May 2nd, 2008, updated May 4th, 2011
Dorf Mecklenburg
Kreis Wismar, Mecklenburg-Schwerin
---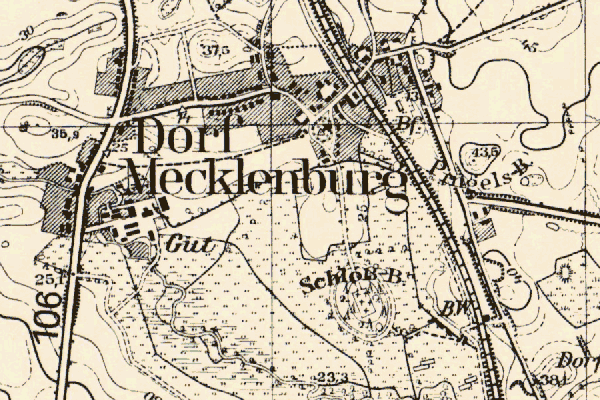 Map dates from 1879, updated 1943. It covers an area of approximately 1.9 by 1.3 km (1.2 by 0.8 US miles).
Map image was adapted from 1:25K Prussian Landsaufnahme, page 2134
---
Related Families in Dorf Mecklenburg
The following table shows which of the individuals included in this web site are connected to Dorf Mecklenburg and over what time span they are found here.