Mitch Blank's North-German Genealogy Site
---
Navigation
Copyright ©1998-2017
by
Mitch Blank
This page created July 21st, 2001, updated March 16th, 2012
Neu Schlieven
Kreis Parchim, Mecklenburg-Schwerin
---
(Click on picture for larger image)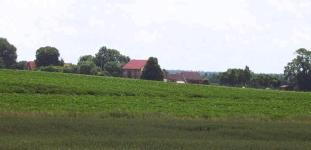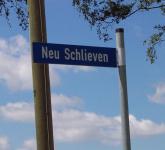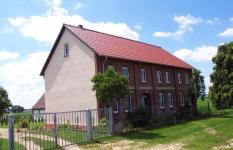 ---
Neu Schlieven is a very small outpost of the village of Schlieven, located approximately one mile south-west of the main village, just south of the road towards Raduhn.

The first settlers came to the hamlet around 1778. It is first mentioned in the parish records with the separate identity of "Neu Schlieven" in 1817. The settlement never grew to more than four farmsteads. While Schlieven was an estate where most of the residents worked for the estate's owners, the residents of Neu Schlieven were all independent farmers.

The actual settlement is the area just to the left of where the village name is shown on the map below.
---
Map dates from 1881, updated 1904/1924. It covers an area of approximately 1.3 by 0.9 km (0.8 by 0.5 US miles).
Map image was adapted from 1:25K Prussian Landsaufnahme, page 2536
---
Related Families in Neu Schlieven
The following table shows which of the individuals included in this web site are connected to Neu Schlieven and over what time span they are found here.