Mitch Blank's North-German Genealogy Site
---
Navigation
Copyright ©1998-2017
by
Mitch Blank
This page created August 29th, 2013, edited February 24th, 2017
Wilhelmshof (Wilhelmshof bei Geswalde)
Kreis Uckermark/Templin, Brandenburg
---
(Click on picture for larger image)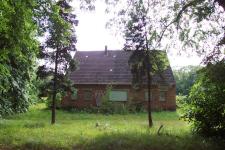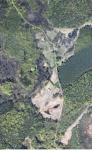 ---
Wilhelmshof was a small settlement dating from ca 1800, surrounded by forest. In 1853 it consisted of three residences plus four other buildings and was the home for 36 people.

Ca 2006 the last building on the site was removed and in 2007 the only public road to the village was decommissioned. The land has been left to be taken over by the forest that surrounds it.
---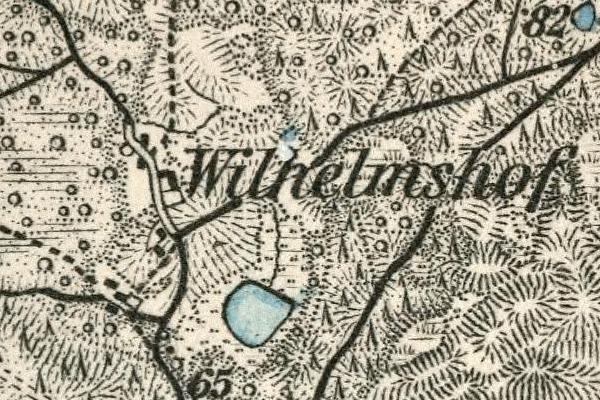 Map dates from ABT 1893. It covers an area of approximately 2.5 by 1.7 km (1.6 by 1.1 US miles).
Map image was adapted from Karte des Deutschen Reiches 1:100K, sheet 216 (Templin)
---
Related Families in Wilhelmshof
The following table shows which of the individuals included in this web site are connected to Wilhelmshof and over what time span they are found here.
| Surname | Given names and the range of dates the person was found in Wilhelmshof |
| --- | --- |
| Mührke / M(i)erke / M(ö/u/ü)r(c)k(e) / Merke | Johann Friedrich Siegesmund 1833..1836; Louise 1836 |