Mitch Blank's North-German Genealogy Site
---
Navigation
Copyright ©1998-2018
by
Mitch Blank
This page created December 5th, 2006, last updated April 26th, 2018
S. S. Cimbria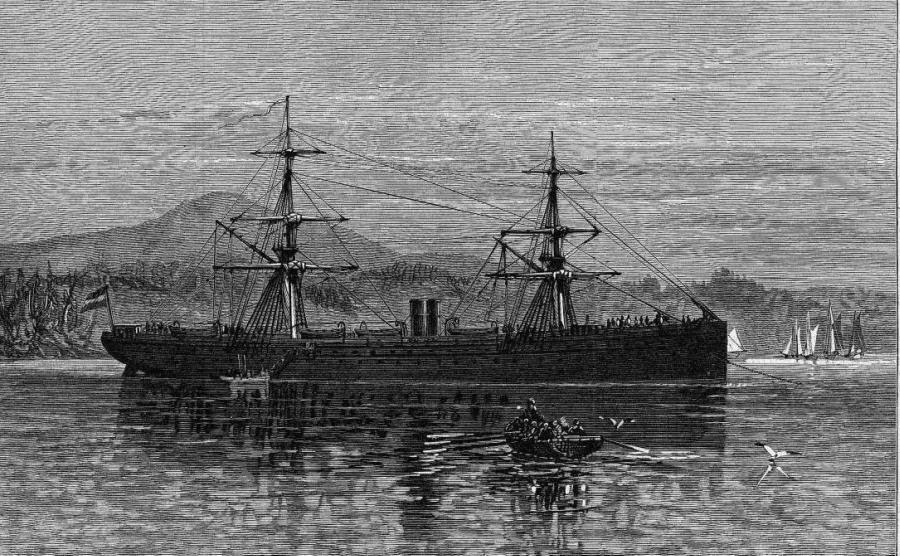 The S. S. Cimbria brought the Benz and Paape families to America in 1872.

She was built in 1867 by the Caird and Company, Greenock, Scotland. She measured 329 feet by 40 feet, was fitted with two masts and a single funnel, and displaced 3037 tons. She was capable of 12 knots.

On January 18th, 1883, the Cimbria sank just 20 minutes after colliding with another ship in foggy conditions about 30 miles offshore of the German/Dutch boarder while departing Hamburg for America with a load of mostly emigrants from Eastern Europe. Of the 522 persons aboard the Cimbria, only 65 survived.